Redesigning Takeaway Food Packaging – Case Study
Saving the customer money by redesigning their packaging to be produced fully in-house and to pack more efficiently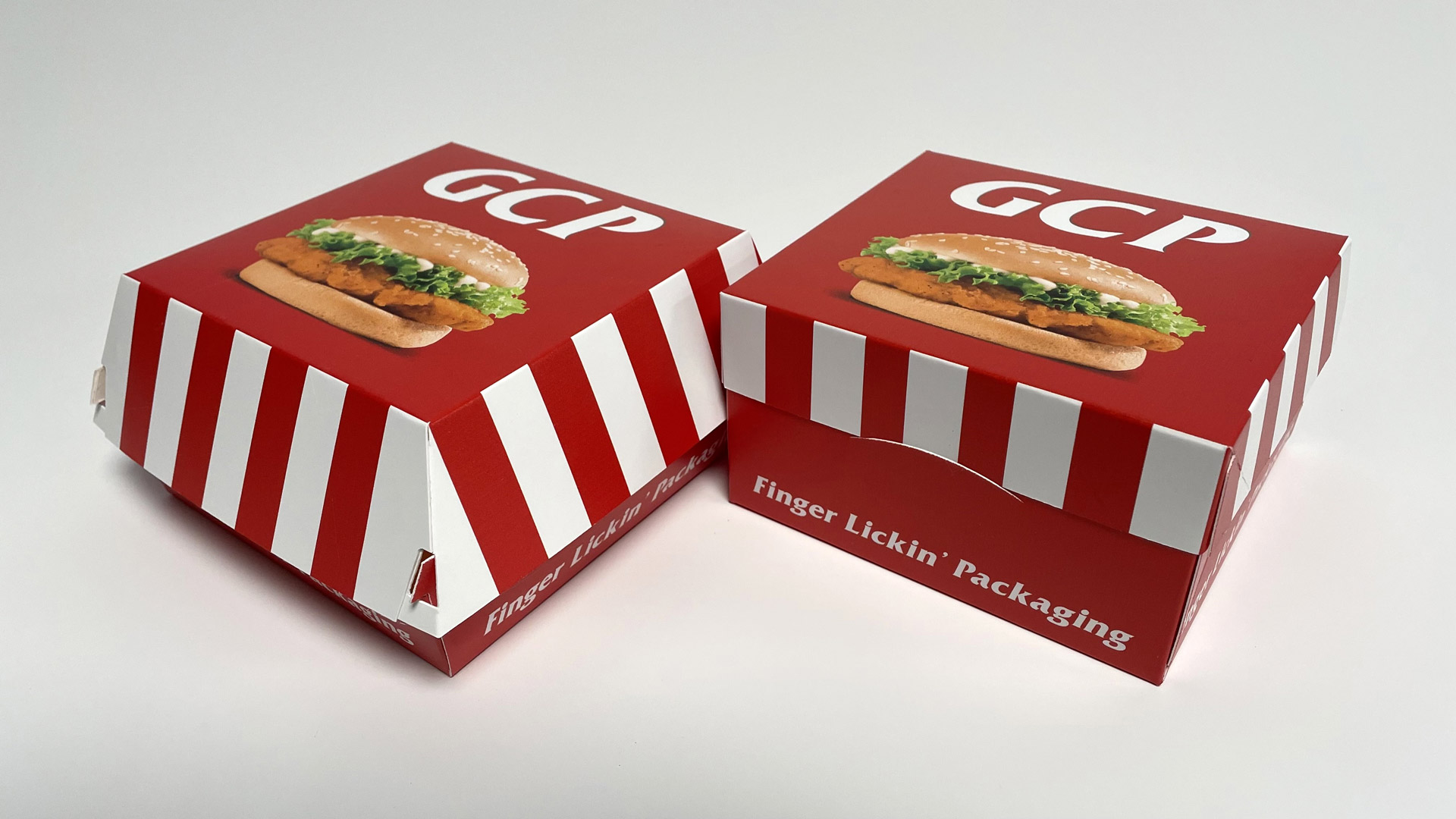 The takeaway industry is thriving and more and more printed packaging is needed to keep up with demand. People want to move away from plastic options for environmental reasons but we are finding that as convenient as fully made up cartonboard nested trays/boxes are the increased cost in producing, shipping and storing empty space, is making these options less appealing.
We are always working with our customers to come up with new options to solve their problems, one of which was changing an 8 point glued tapered burger box, which we would print and cut/crease then send off flat for specialist gluing, to be sent back to us to ship to the end customer fully made assembled and opened out – to a 4 corner glued option which is glued in house, packed flat and then self erected when needed.
As the product is packed flat it takes up less space in outer shipping boxes, meaning less pallets for shipping, removes the need to ship to an external specialist finisher for gluing and reduces the amount of space needed for storage.
As an example using the same 320mm x 460mm x 135mm B flute outer box designed to fit both versions you would fit approximately 51 of the 8 point glued version whereas you'd fit roughly 131 of the redesigned 4 corner glued version.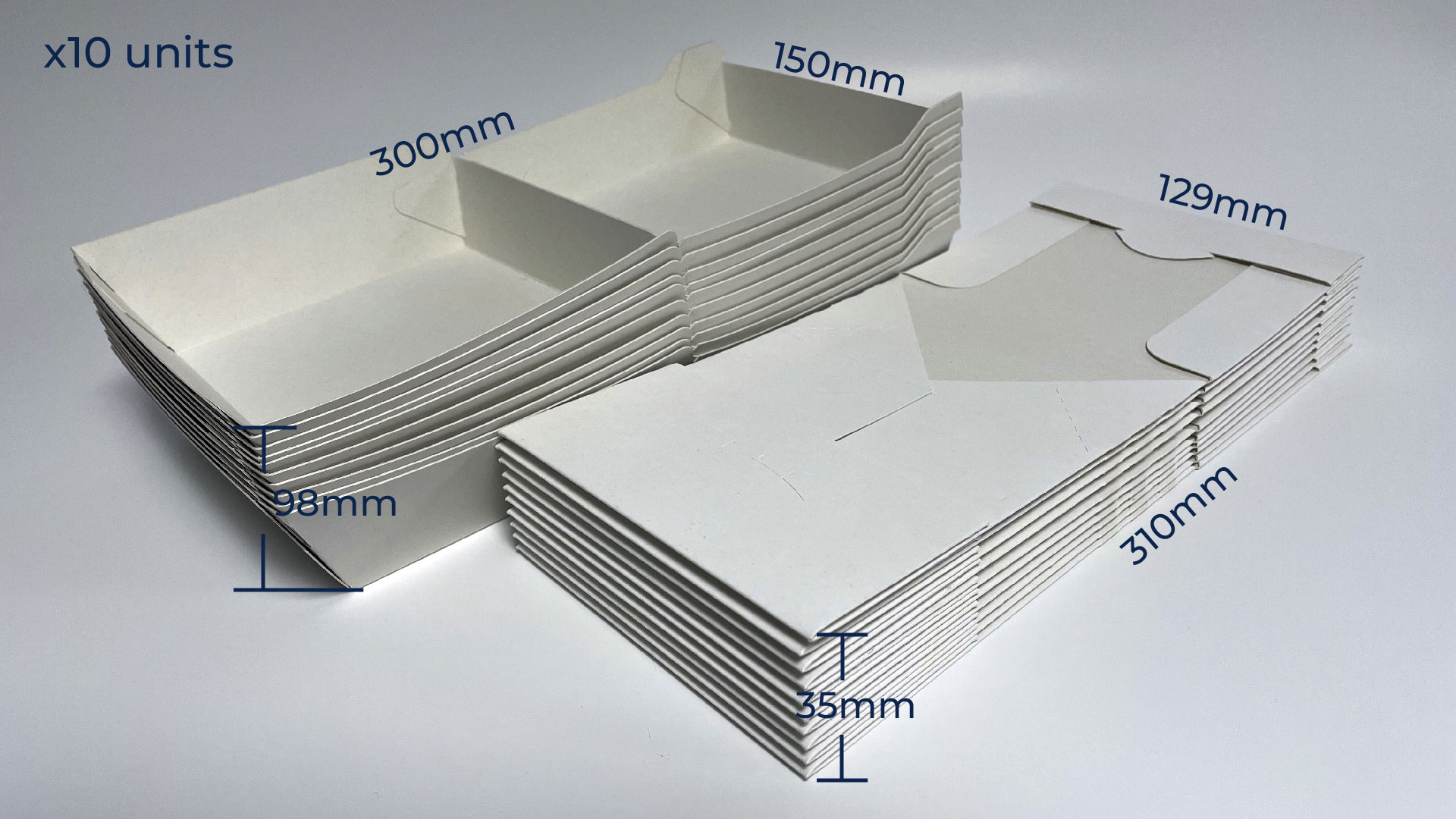 For this project the change from an 8 point specialist glued version to a 4 corner glued option resulted in an approximate 20% cost reduction for the customer through reduction in shipping and by keeping all manufacturing in-house, this is without taking into consideration storage costs which would likely save the customer even more.Have a look at more services we offer here and brief overview of products we offer

here.

If you have an idea or project you want us to look at don't hesitate to get in touch at

sales@gcp-uk.co.uk