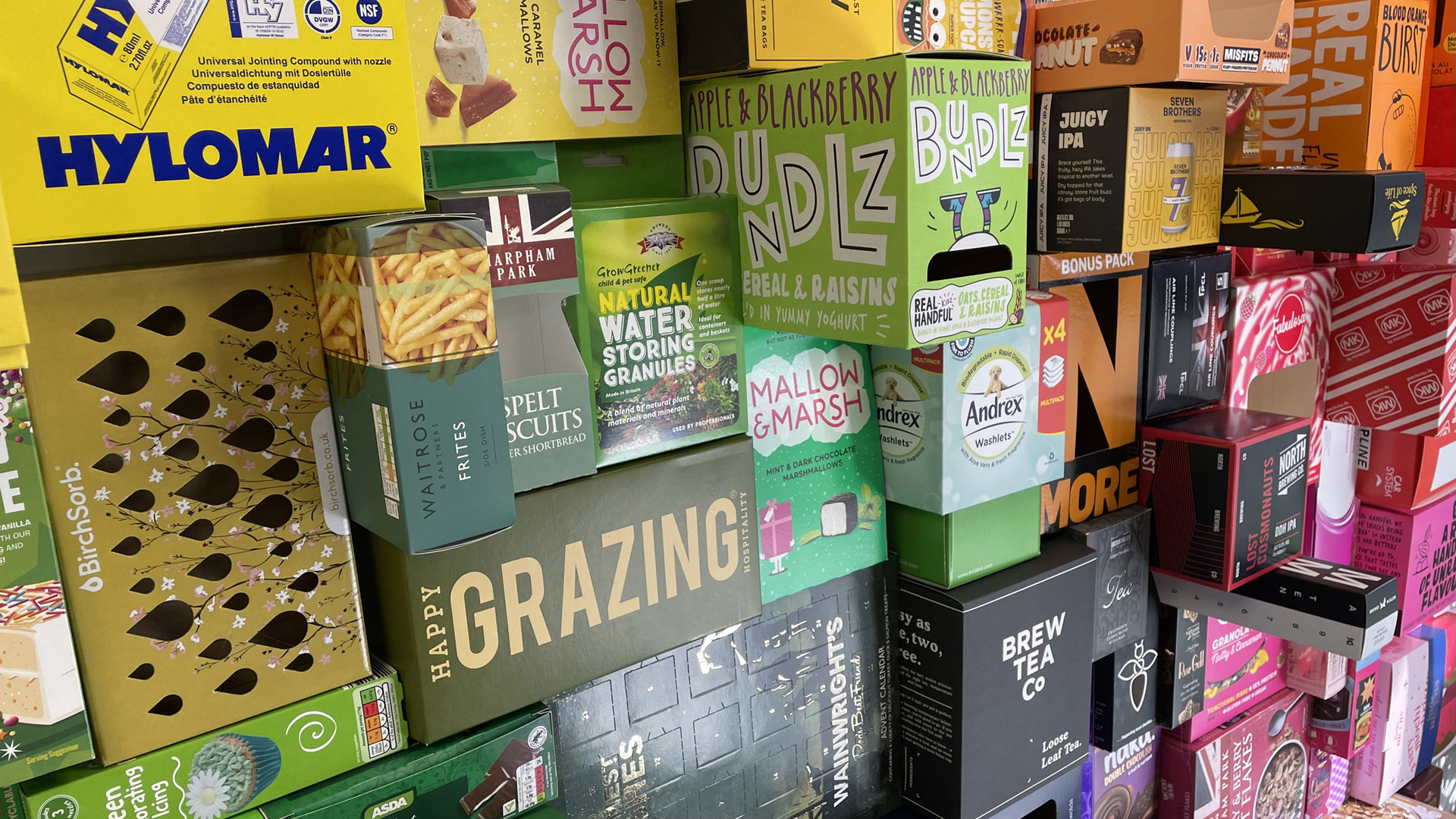 Products
We're exceptionally proud of the cartons we produce for our customers.
Our dedicated team are passionate and more than able to deliver high quality and innovative solutions that help your product stand out from the rest.

Printed & Plain Cartons
Folding cartons are highly versatile. Retailers like them because they offer an array of shapes and styles and offer efficient use of space for transportation, storage and merchandising at point of sale.  Consumers like them for their visual impact and green credentials.
Creative objects can be achieved through imaginative graphic design, lithographic printing, varnishes and structural shape.
GCP is at the forefront of carton production, investing heavily in leading edge lithographic printing presses and advanced folder gluing lines. We can produce prototypes quickly and effectively to suit specific product requirements and short production lead-times means we can respond to surges in volume and urgent promotion requirements.
Four and six corner glued designs are available in addition to more standard constructions.

Counter Top & Shelf Displays
Many retailers require shelf packaging to promote and merchandise product in-store.
GCP designs and manufactures trays, counter top & shelf display boxes and point of sale dispensers that perfectly complement your unit packaging. They can be made in a range of boards depending on their contents from a folding box board for lighter products, a kraft board for heavier products or a litho laminated E Flute board in order to ship without the need for additional outers.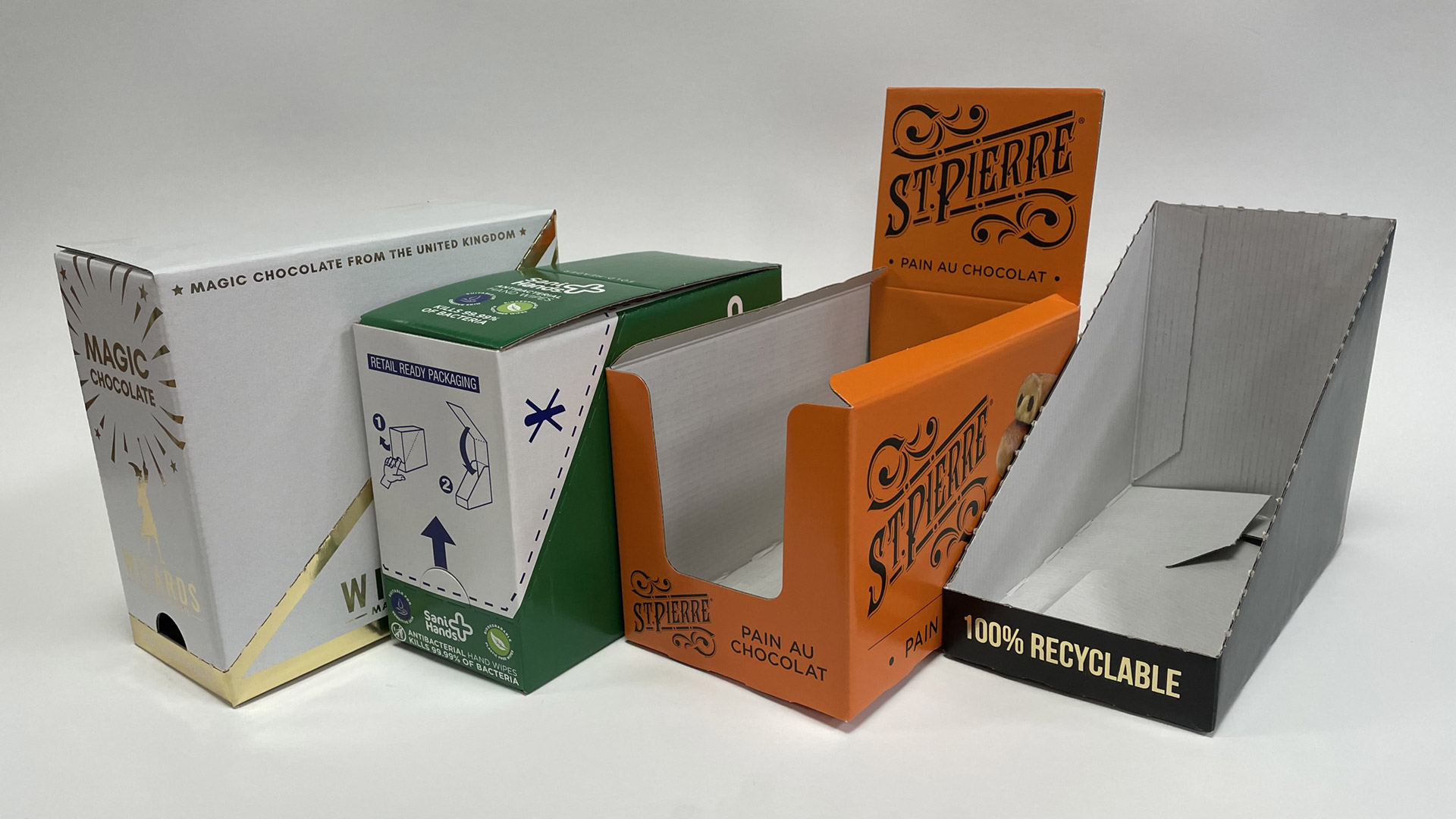 Skin Pack Cards
Skin Packaging is a popular, highly flexible and economical method of packaging.
It is ideal for multi-part products and provides a pilfer-resistant, tamper evident, highly visible, display pack. GCP has lots of experience supplying Skin Pack Cards for products including packing seals and gaskets, automotive parts, kitchen and DIY equipment as well as healthcare products. Creating an original, bespoke Skin Pack or Skin Card using our expertise will help your product to really stand out on the shelf. A thin film is drawn down to adhere to a printed card, trapping the product in position between film and board. Producing Skin Packs with GCP is a smooth and easy process, from original concept through to distribution.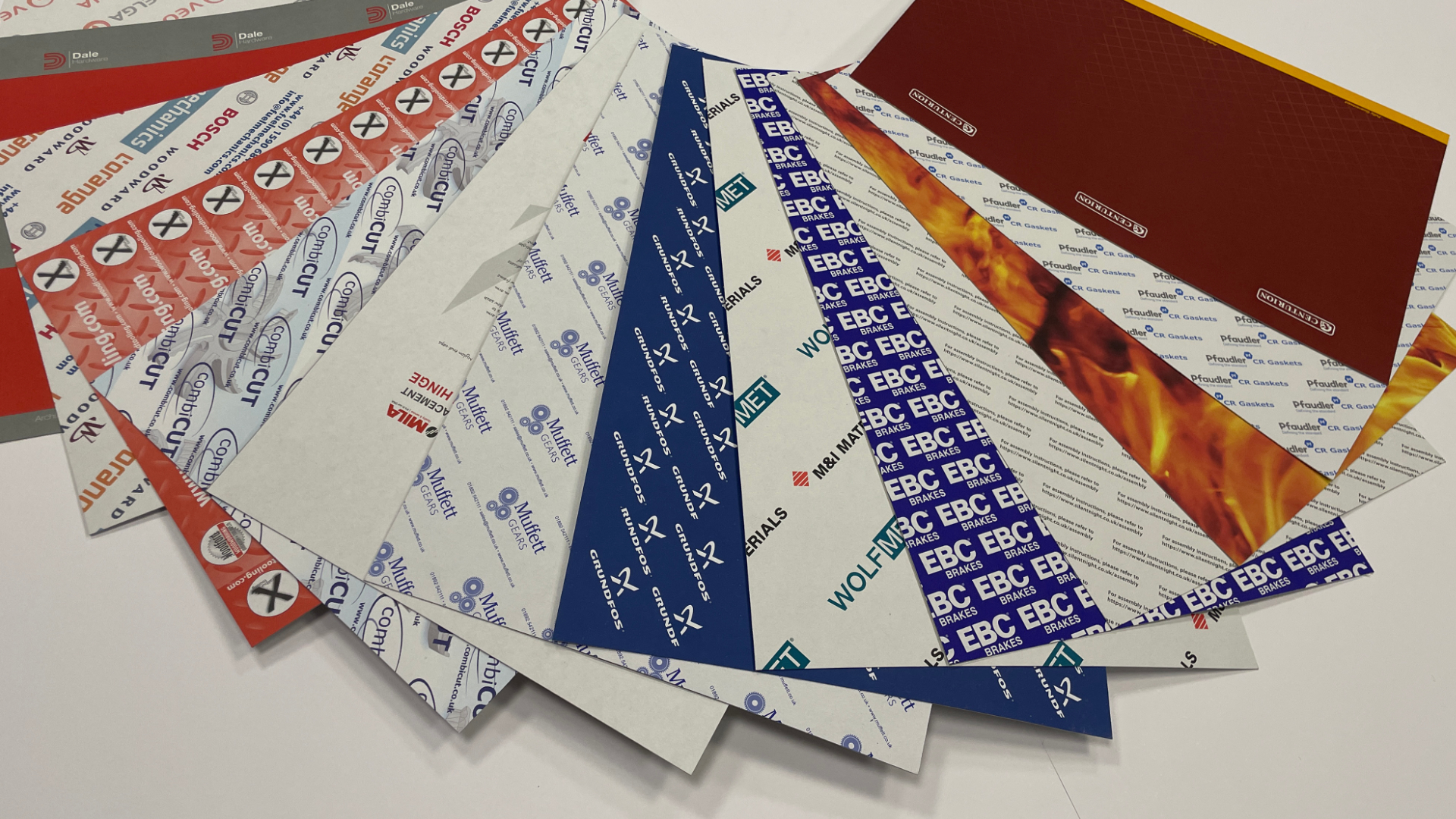 Blister Pack Cards
Blister pack cards are an effective and inexpensive way to display, protect and market small consumer products from food items to pharmaceuticals, homeware to hardware.
By far the most popular is the heat seal blister to card method of production. GCP makes sure the quality and compatibility of the blister and card are such that the pack is strong enough to retain the product when displayed but weak enough for consumers to open once purchased.
"Trapped" blister pack cards utilise a folding card with an aperture through which the blistered product can protrude, the card is then heat sealed to itself resulting in a neater and more environmentally friendly pack – where the board and blister can be recycled separately.
Our experience in this area is unrivalled and our blister pack cards are checked for heat seal adhesion on site as part of the production process.