Fully Printed Samples
A unique pre-production selling tool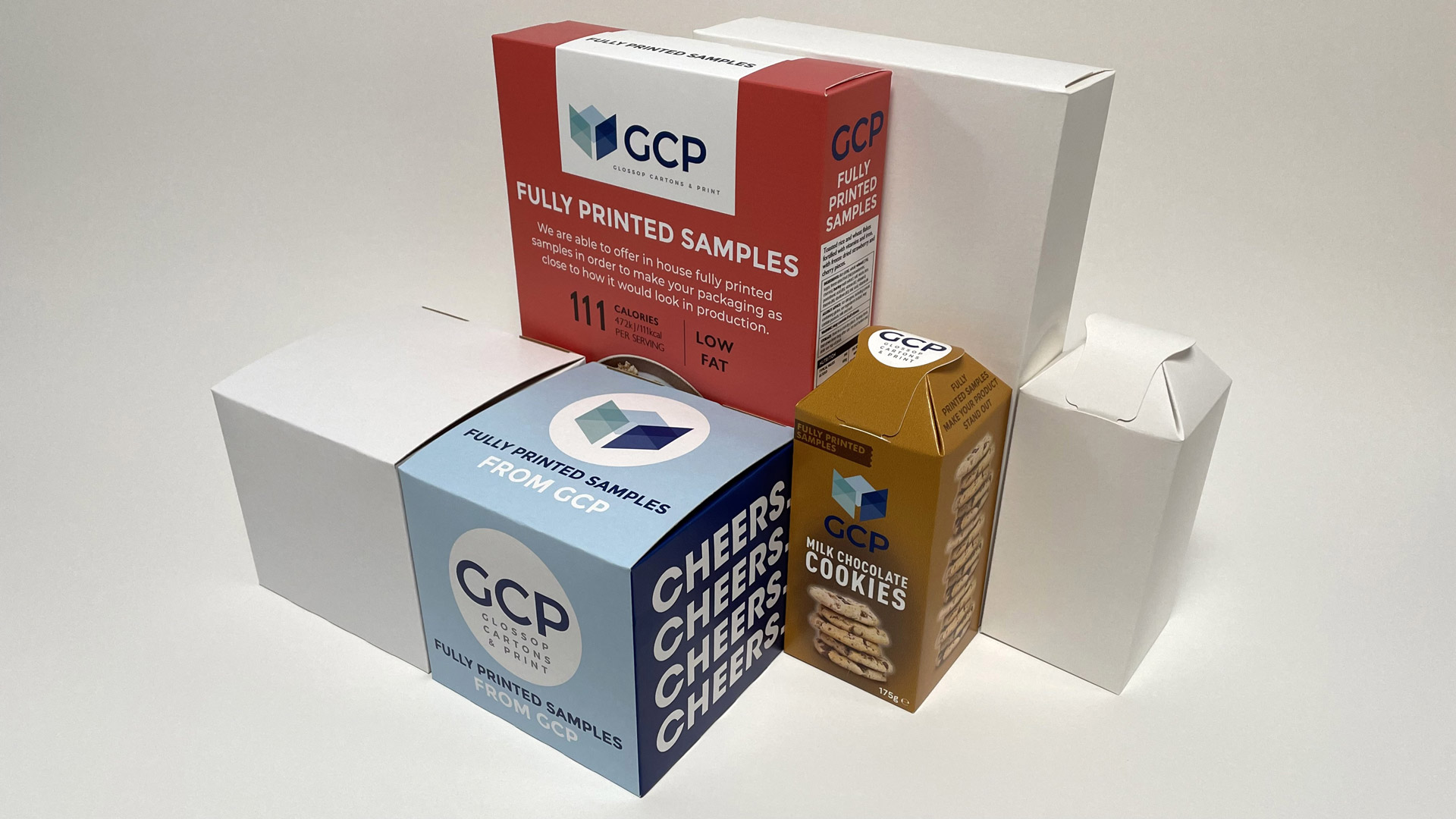 We always provide plain unprinted packaging samples to check for structural approval purposes and machine trials, but sometimes you need something more, if you need to pitch an idea to a customer or present a product in a meeting a fully printed sample will do a much better job.
We are able to offer the additional service of fully printed samples in house to give you a pre-production sample which is as close to how it would look in production, this can help make a concept come alive if you are trying to sell an idea into retailers or help tell a story in a pitch.
We can either use final artwork ahead of production, or put together concept artwork to give colour/text options to make an idea stand out a little more.We can print on most boards for samples, print on both sides of the board, replicate all colours, mock up spot UV and white ink printing is also possible.
Printed prototypes allow designers and customers to test and refine their ideas quickly and efficiently, reducing the time and cost associated with traditional prototyping methods. It allows for a preview of what the product will look like and gives a close representation to a press produced carton.
Have a look at more services we offer

here

and brief overview of products we offer

here.

Get in touch to discuss pricing for fully printed samples at

sales@gcp-uk.co.uk