Glossop Cartons Branches Out in Tree Planting Collaboration with Local School
Glossop Cartons kicked off the celebrations to mark its 40th year in business and fight climate change by planting trees with local school children.
After providing 40 tree saplings to Whitehill Primary School, which is located close to its facility in Stockport, Glossop Cartons then sent Managing Director Wayne Fitzpatrick, and Head of Sales, Matt Clarke, over to roll up their sleeves and help the pupils to plant them in their forest school.
The children planted a selection of species of trees, including Bird Cherry, Crab Apple, Field Maple, English Oak, Rowan and Wild Cherry in their forest school. Emma Milnes, a teacher at Whitehill Primary School, added, "Our children were excited to roll their sleeves up and plant the trees to mark Glossop Cartons' 40th year. Many youngsters in our school don't have a garden at home, which makes our forest school a really important and enriching part of their lives. It was a brilliant experience for them to plant the trees and it will be wonderful for them to see the trees they planted growing and attracting wildlife."
Says Wayne, "The tree planting was a great way to celebrate an important milestone in Glossop Carton's history as well as engaging with a local school. It was a perfect activity to mark the occasion, whilst also creating a green legacy with each tree planted bringing benefits to pupils, staff, wildlife and the climate."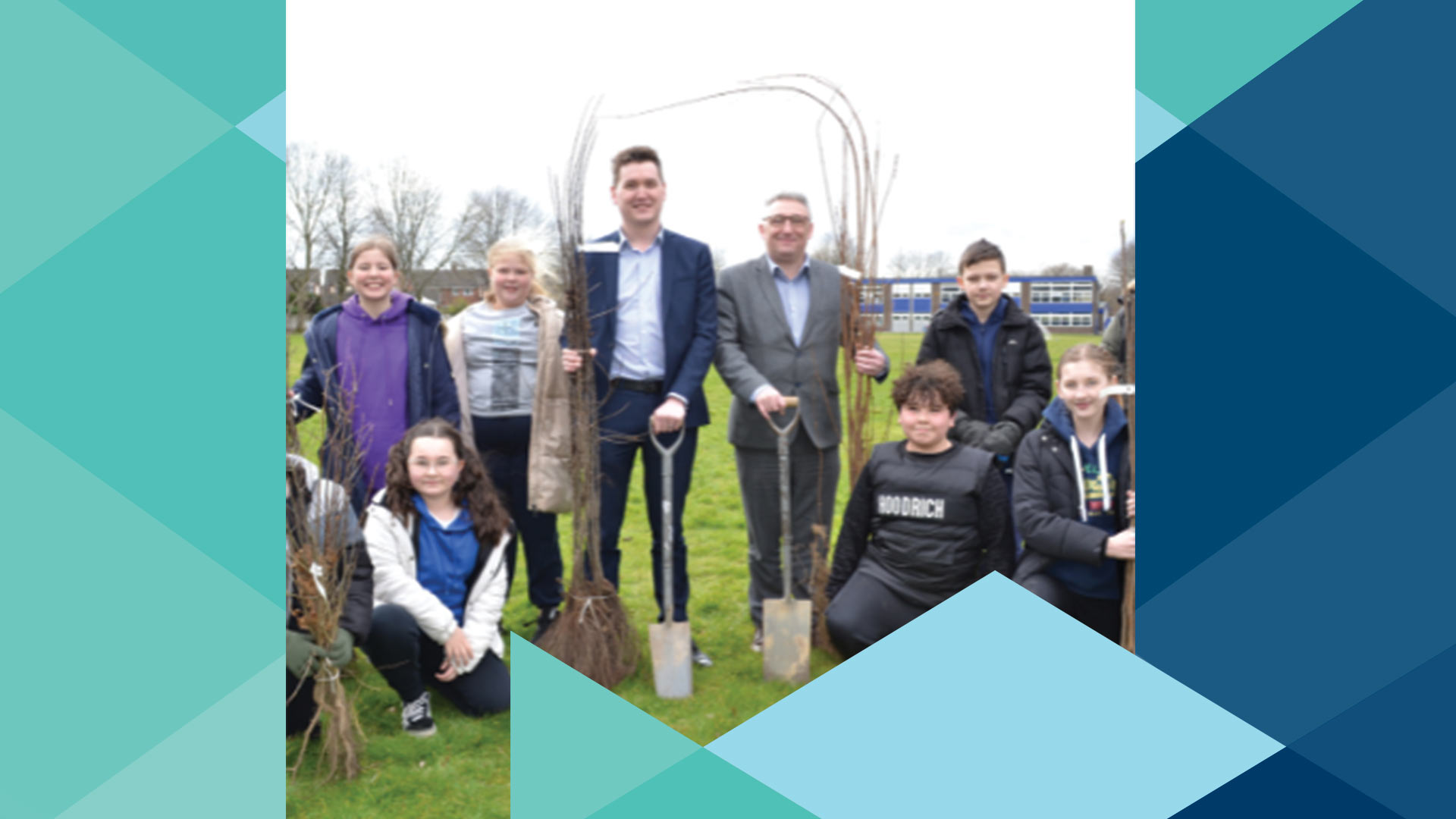 Added Matt, "Trees are a vital part of our environment for many reasons. Spending time planting trees with the school underlines our commitment to sustainability as a business and it was a fantastic experience for the children as well."
As part of its commitment to environmental sustainability, Glossop Cartons is working towards becoming a zero-waste company and is actively involved in manufacturing products that are recyclable and in many cases bio-degradable. As part of its 40th year, Glossop Cartons is planning further significant investments in equipment, staff and systems in order to improve productivity and service for its customers.